We also undertake all point work video production, from planning to editing.
The process of video production can be broadly divided into planning/directing, broadcasting, shooting, editing, and MA.
Cross TV Vision is pleased to offer all of these video production processes.
Of course, we can leave everything to us from planning to the finished product,
providing individual services, such as point work,
and it is also possible to place orders for such things as shooting technology and editing/MA set, or editing/MA only post-production.
In addition, broadcasters utilize Cross TV Vision staff for broadcasting station's client business, in the form of contract work or dispatch.
Cross TV Vision's Business Activities
OB Van Production
The OB Van Production is a major pillar of Cross TV Vision's business. Since the days of the SD OB Van, we have accumulated many accomplishments, focusing primarily on sports broadcasting. In 2003, we were the first company to introduce large-sized high-definition broadcast vehicles, and as of 2019, we have 5 high-definition transmission vehicles operating throughout Japan. For sports broadcasting, in addition to staff such as the switchers, camera option, audio engineer, and VE, a VTR operator who handles slow playback and highlight editing is essential. Our staff is highly professional and highly skilled, and we have earned deep trust from our clients. In 2019, we introduced a large 4K OB Van.
Click here to learn more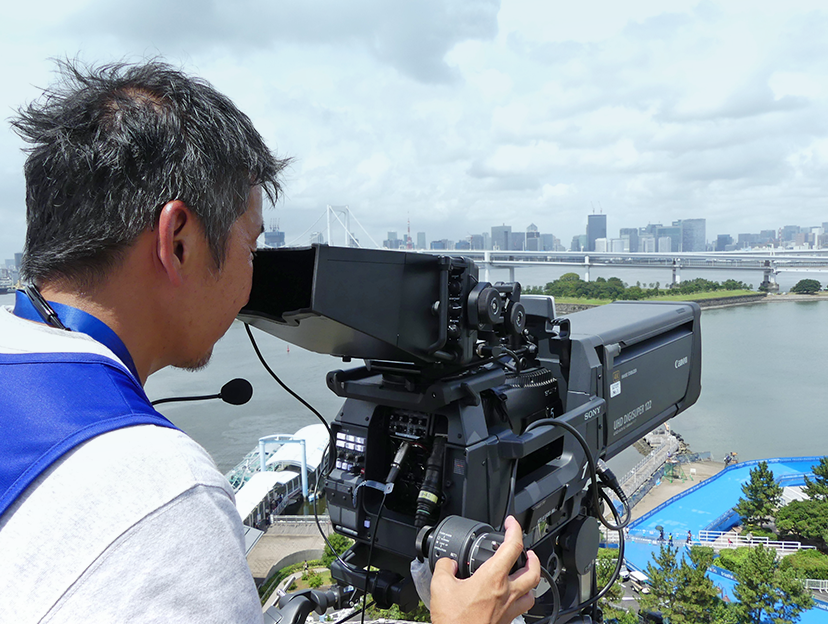 Video production Services
The Tokyo head office primary business is ENG interviews and post-production for the creation of Cross TV Vision videos. Each regional office has its own production section, where production staff are mainly engaged in the production of local video content, such as local programs, as well as ENG interviews and post-production work similar to that of the head office. The work covers a wide range of genres, including variety, information programs, and sports.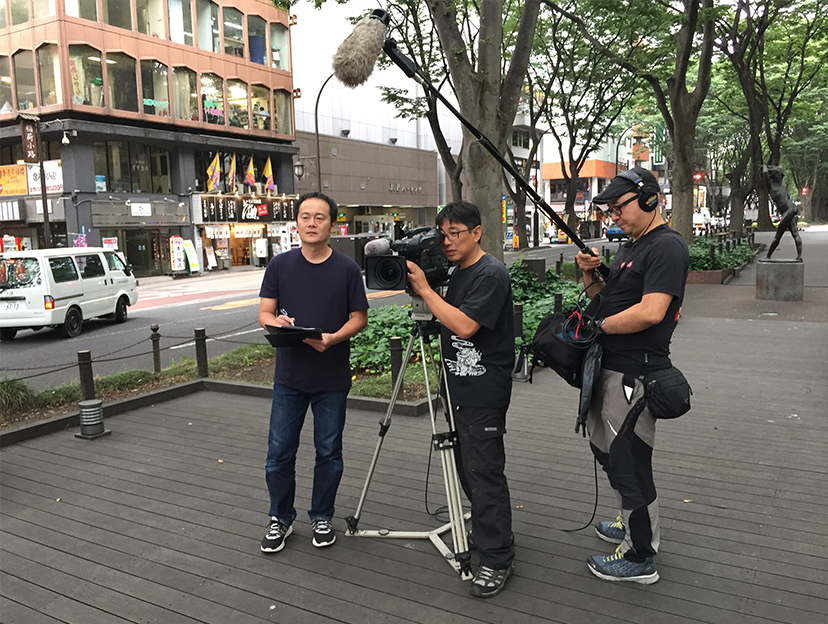 Contract Work/Dispatching Services
To be able to respond to a wide variety of orders from our clients, such as broadcasters, Cross TV vision provides on-site services such as production, technical staff dispatching, and business contracting. Our highly skilled staff trained at the Tokyo head office and each branch office carry out work under the direction of our clients.